Ege University Rector Prof. Dr. Established under the leadership of Necdet Budak, the Aegean Forestry School, which includes faculty members and staff from many faculties, set out to raise awareness about the importance of forests and aims at the permanence of knowledge. For this purpose, a study was carried out on what can be done for the region by visiting the village and the fire area, near the Orhanlı Village of Seferihisar, where the fire event took place in the past days.
Prof. Dr. Budak said, "As Ege University, we are in the area where the fire incident took place in the past days, near the Orhanlı Village of Seferihisar. We are implementing a new project in this field, where our teachers, students from all our faculties, colleges and centers, and all institutions of our state are interested. Our aim, in line with the knowledge of our Minister, is to examine the soil structure, vegetation and animal population in the burned areas, together with the Regional Directorate of Forestry, to ensure their rehabilitation for the future. Our university's responsibility is to protect our national wealth forests, which are of high social and economic value, and to raise awareness. To instill a love of trees. From the youngest to the oldest, we will do our best in terms of academic education. Maybe we don't have a Forestry Faculty, but now we have a forestry school. I wish our school to be beneficial for our Izmir, our region and our country. I would like to thank all the teachers and students who participated."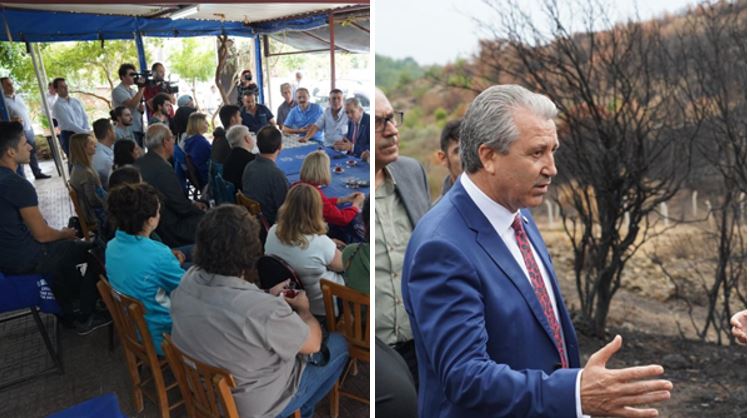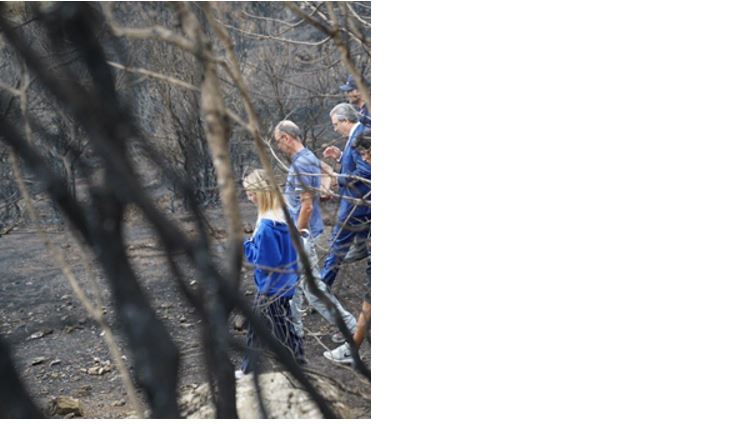 AEGEAN FOREST SCHOOL TRAINING PROGRAM
Within the scope of the Train the Trainer Program, Ege Forest School provided the training of its students who took the Ege University Faculty of Science, Faculty of Letters, Faculty of Education, Faculty of Communication, Faculty of Pharmacy, Community Service Practices course and participated in the Aegean Forest School project.
Students participating in the training from five different faculties of Ege University, "the concept of forest, the importance and functions of the forest, the creatures living in the forests, the formation of soil and its importance for the forest, the global climate change and its effects on forests, what is afforestation and how it is done, how to prevent forest fires and forest fires". They listened with interest to the information conveyed by the faculty members of the Faculty of Science, Faculty of Agriculture and forest engineers of the İzmir Regional Directorate of Forestry on the subjects called "roads".
Within the scope of the Aegean Forest School Project, Ege University students, who receive training with the trainer's training program, are planned to provide forest education to 4th grade primary school students in 18 primary schools determined by the Bornova District Directorate of National Education in December.